Azt nem írtam meg tegnap, hogy kicsit takarítottam is végre, leginkább felsepertem a sok kis kavicsszerűséget, amikkel felszórják az utakat télen, és belemennek az ember cipőtalpába, illetve a nadrágjának a felhajtókájába. Ez megmagyarázza azt is, miért van tele a helyi craigslist Mountain Bike-okkal: az ennél vékonyabb kerekek ugyanis nagyon hamar defektet kapnak, annyira hegyesek ezek a kis kövek. Bár szerencsére eltakarítják őket tavasszal.
Délelőtt elmentem a New Life Göteborgba, és bár a gyülekezet igehirdetés része hagyott némi kivánnivalót maga után, a közösség nagyon megtetszett, főleg, mert van egy jó adag korombeli ember. A végén félig-meddig be is szerveztek az angol nyelvű cell groupba, szerdán valószínű megyek hozzájuk, vagy éppen velük, tollasozni meg bowlingozni, ez még megbeszélés alatt van.
Hazafele bevásároltam, és úgy döntöttem, főzők Bolognai Spagettit: megvan ugyanis a recept ahhoz, amit anno amerikában ettem, be is kopizom nektek, megtaláljátok a poszt végén.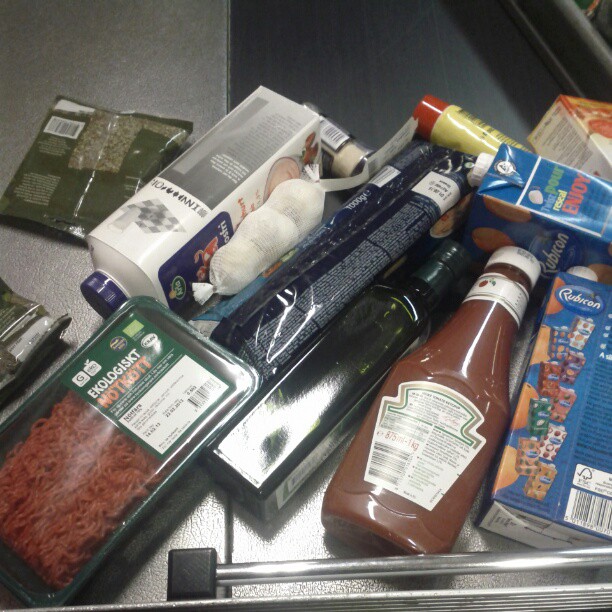 Ez volt a harmadik próbálkozásom a reprodukálására, és úgy érzem, a legsikeresebb: bár még mindig messze van a tökéletestől — túl édes lett, elfelejtettem parmezánt venni hozzá, és még mindig nem álltak össze igazán az ízek — de mintha jó irányba haladnánk.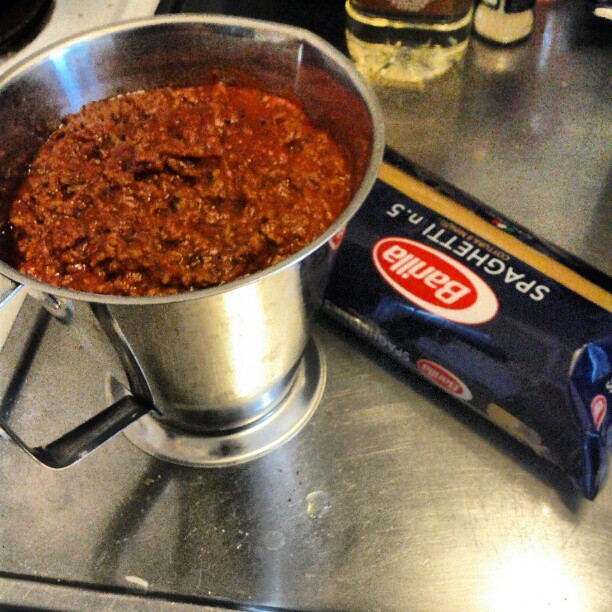 Holnap pedig hétfő, kezdődik több projekt is a munkában, jó lesz.
---
Bolognai recept
For 6 people

1 lbs (1/2 kilograms) of ground beef.
one 15 ounce (425 grams) can tomato sauce.
one 6 ounce (170 grams) can of tomato paste.
1 clove of minced garlic.
3 teaspoons of dried onion powder, or 2 pieces or scallion/green onion minced.
2 teaspoons of dried basil or about 5 fresh basil leaves finely chopped.
1/2 teaspoon of dried oregano.
1,5-2 teaspoons of white granulated sugar.
Black pepper to taste.
1/4 cup or 2 ounces (56 grams) of parmesan shredded cheese.
1 tablespoon of olive oil.
A pinch of baking soda. the tiny amount helps to neutralize some of
the acidity, but too much will make the sauce taste like soup. Better
too little baking soda than too much.

First cook the meat the add the rest of the ingredients and microwave
or simmer for a 5-7 minutes just to meld the the flavors together.